Brother Journal ︎ up -to-date info and resources ︎
BROTHER ARTICLE ︎

24.06.12
words by Ella Sadie Guthrie


HOW PARIS IS BURNING GAVE US A GLIMPSE INTO A SUBCULTURE.


When the documentary Paris is Burning was released in 1990 it gave us a much sought after glimpse into a world full of glamour, fashion and ballroom. It shone a light on the drag scene on 1980's New York, largely populated by LGBT performers, artists and stars in their own right who, due to the world being what it was, weren't able to gain the fame and finance they so desperately craved.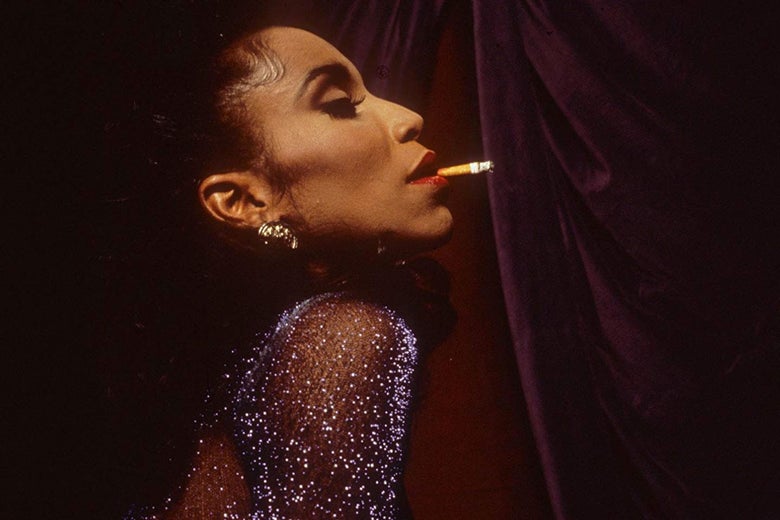 For those well versed in ballroom culture, Paris Is Burning is a must-watch. In fact, rumour has it that it's mandatory homework for RuPaul hopefuls before they grace our television screens. Though whilst the film is littered with the origins of slang and culture has embedded itself into the mainstream, it's also got its undertones. It's a journey through the lives of a community, who have managed to find each other through their own personal grief and elated highs. Through this documentary we are introduced to the red carpet of their world, legendary house mothers Pepper LaBeija, Angie Xtravaganza and Willi Ninja who give us coveted lessons in "categories," "reading," "shade" and "mopping."
"Paris Is Burning has become a cult centrepiece in its own right."
Through Jennie Livingston's documentary, we see this group of people, pushed aside by mainstream society take us through what the ballroom scene means to them. Not only does the film give us an education in what being black, gay and broke in New York, but it also shows us how these events gave participants a chance to prove themselves. Not only were there categories that elevated the ability of its contestants to create and show off high couture, but it also boasted categories such as 'Executive' and 'Navy Realness', which highlighted their ability not only to blend into the world of white men in power suits but completely own their style whilst in it.
We can't turn a blind eye to the tragedy that is a constant undertone to the glitz and glamour the performers are so desperately keen to display. We discover at the end of the documentary that Venus Xtravaganza was found murdered in a hotel room during filming, and many of the other participants too have passed, some due to AIDS-related illnesses. Not to mention, those Livingston focused on in the doc were quite unhappy with the financial support given to them for starring in the doc. An ongoing theme expressed was the desire to get rich, and although they walked catwalks in designer gowns and for one night were the centre of adoration, the likelihood of fortune was low.
But it's not always about what comes from it, but what it is at its core. Paris Is Burning has become a cult centrepiece in its own right. Those who are just joining the drag scene, trying to understand its roots better or anyone looking for how our culture today has accumulated so many different styles, languages and trends.
Nowadays, we are in a melting pot of style, but we can't deny the impact the ballroom scene of the '80s has had on fashion. They taught us confidence and told us to be proud of who we are, no matter what, and Paris is Burning was the window into that subculture. LGBTQ+ rights are still the forefront of discussion when it comes to us as a society, but it's also where we get a lot of our innovation from. Contouring, shading and of course, vogueing all came from the downtrodden members of society who had to turn a disused gym into a ballroom to show off. But does that mean we shouldn't be influenced by the pure talent that drips from each House, be it LaBeija, Ninja or Extravaganza? Life will always continue to move, and we will always be motivated and inspired by our past. But the least we can do is attribute our style to the pioneers that paved the way with every single sweaty fibre of their being.
Brother are proud to stock Paris Is Burning: A Queer Film Classic and Voguing and the House Ballroom Scene of New York 1989-92 Limited whilst stocks last.