Brother Journal ︎ up -to-date info and resources ︎
PRODUCT FOCUS ︎

20.08.20


PRODUCT FOCUS: THE STUSSY TEE

In 1979, Shawn Stussy started scrawling his signature logo on the surfboards manufactured in his store. He was irritated. He'd been caught in the '60s and 70's bro culture that accompanied the Californian surf scene and was listening to way too much punk music to let it sit with him. So he graffitied his name on his surfboards, not only as an act of rebellion but as a definite marker towards a new era. Before long, surfboards became T-Shirts and the rest, as they say, is history.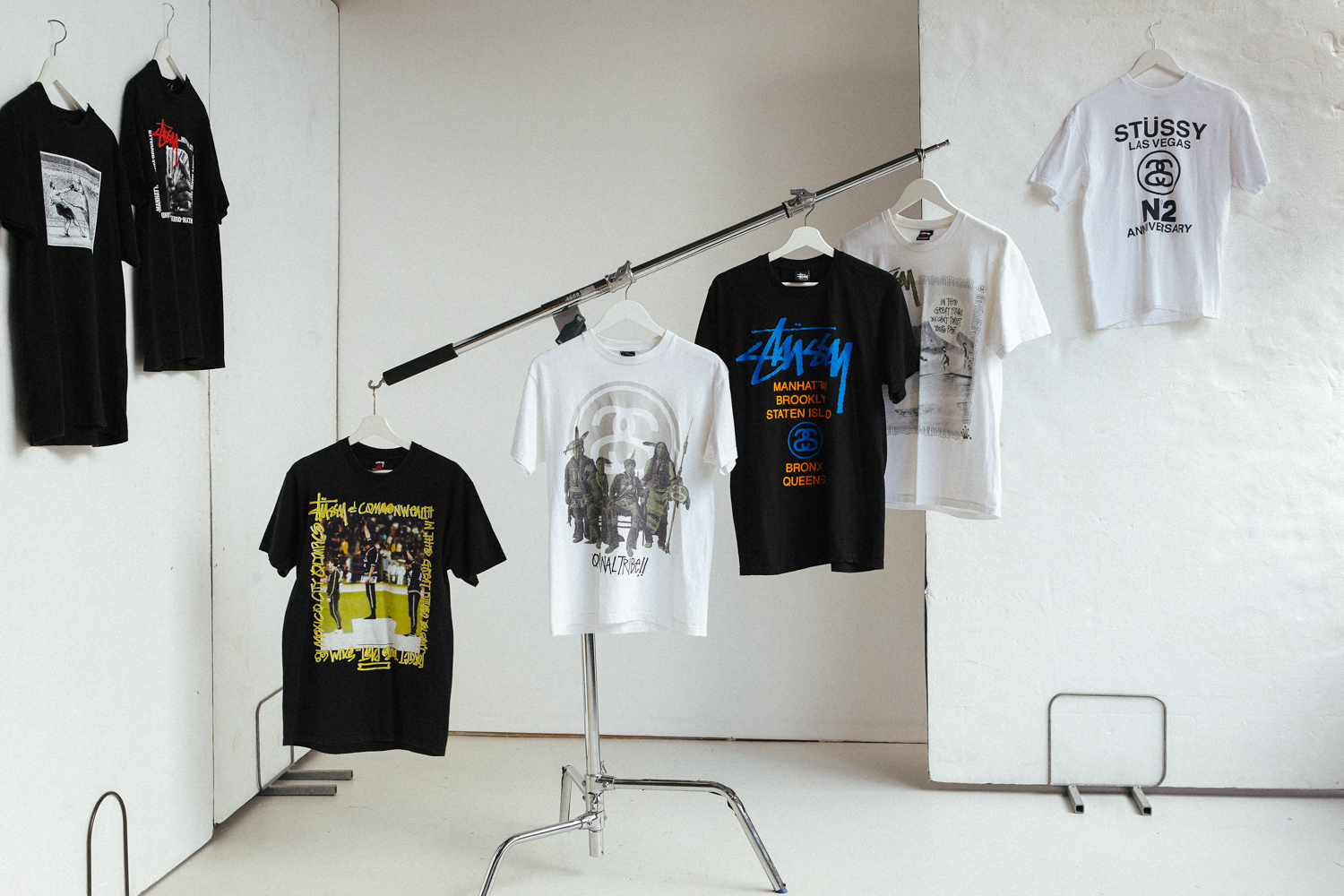 JUST SOME OF THE GANG HANGING OUT
Anyone with any inkling on streetwear and subculture will be well versed with the name Stussy. In fact, many credit the brand with the momentum streetwear hit in the '80s. These original Stussy T-shirts became the coveted garment for anyone with a taste for skating, hip hop, punk, or anyone with a penchant for sticking it to the man. Before Stussy hit the scene, the best cop was a stolen Ralph Lauren Polo. Stussy paved the way for many things to trickle into the mainstream, including the repetition of their logo. The graffiti element isn't a coincidence, it became a tag. A recognition, not only of the up and coming brand but the movement it was a part of. Pretty soon, everyone wanted to be a part of it.

NYC WORLD TOUR TEE, 2009
Without Stussy, there would be no Supreme, No Vetements, and arguably no nice kids splashing out thousands of their chosen currency to look working class. Forty years on, what was deemed as the undercurrent of fashion is now in the front lines.
Of course, this was always bound to happen sooner or later. Subcultures grow to the point that they become mainstream and skatewear and hip hop boarded this train a while ago. However casual dress is also much more widely accepted nowadays. Catwalks are awash with sportswear, and brands such as Palace are the street version of owning a pair of Louboutins. But Stussy was something else. It immersed itself in streetwear. The brand also started the
International Stussy Tribe
, which gathered artists, DJs and musicians together to form the ultimate scene.

'Shawn wasn't even planning on creating something this big, it blew up on its own accord.'
What makes it even better, is Shawn wasn't even planning on creating something this big, it blew up on its own accord. Mostly because he had the right idea and everyone else just wanted to take a piece of it. Shawn left Stussy in 1996 to focus on his family and bring himself back to his roots, but that original energy behind the brand still lives on in its history, its clothing and most importantly, its logo.
There's only one way to truly pay homage to the original pioneer of Streetwear, and that's by repping it. Perhaps to its detriment (
an idea expressed by Shawn himself
), the logo has remained a constant since it's original use in 1979. Brother is lucky enough to be in possession of 29+ original Stussy Tees from the last forty years. These iconic pieces of streetwear won't stick around forever, so head to our online store to grab one for yourself.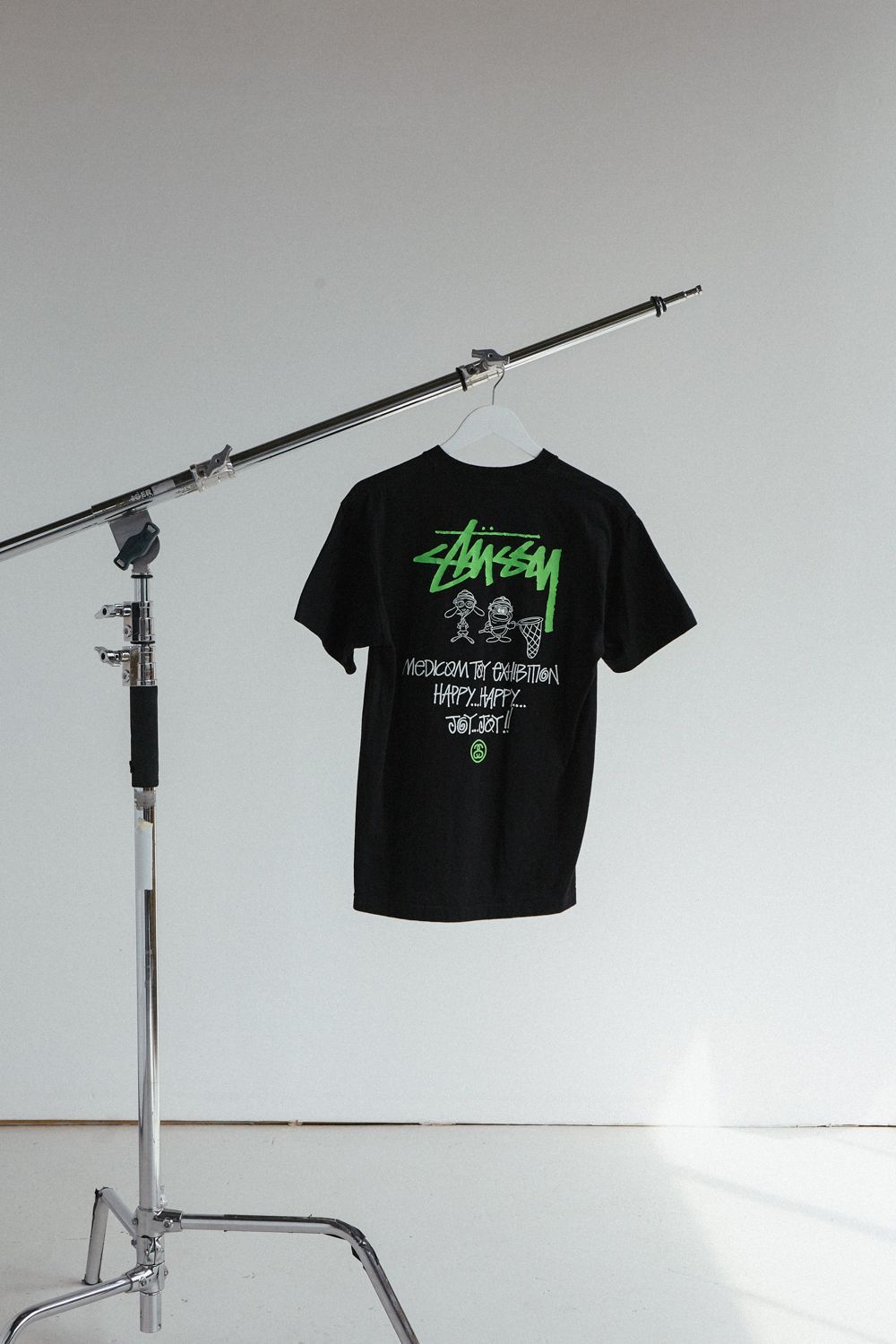 STUSSY X MEDIACOM TOY EXHIBITION TEE, 2009
STUSSY OG RIDERS GRAPHIC TEE, 2009
Brother are proud to stock a selection of OG Stussy Tees. Cop one on drop day before they sell out.
Also we have a very rare edition of the IDEA book on Stussy title. Very lmited and only one copy available. Get yours
here.
---
Photos by
@Sarahvictoriabates
Words by
Ella Sadie Guthrie